Bluffdale Elementary is located in the southwest area of Jordan School District.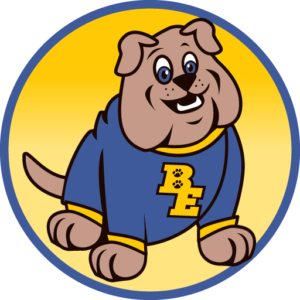 Mission

Connecting with every child, every day to ensure social acceptance and academic success!

Vision
Every child can learn
Literacy and numeracy are gateway skills to success
Parents and teachers are partners working to help each child succeed
Success is maximized in an environment where students and staff feel safe and mutually respected
General Information
Bluffdale Elementary serves 800 students in kindergarten to sixth grade.
Portuguese Immersion is offered to students beginning in first grade. Dual language immersion provides a rich bilingual experience for young learners
Beverly Taylor Sorenson Music Program is offered to all students and taught by a certified music instructor.
Meet the Masters introduces students to famed artists as they put their art techniques into practice.
School Community Council is comprised of community representatives, teachers, and principal. This group gives input on vital school issues.
PTA actively helps students succeed in school. PTA volunteers spend many extra hours to provide enrichment activities to make our school a great place to be.

The school recognizes that providing a quality education for students is based on providing equal access to a variety of educational opportunities. Music and art programs, theater, social-emotional learning are all a part of student achievement to ensure the needs of all learners are met in multiple formats.

To fully support and empower our employees, Bluffdale provides continuous professional development in addition to district opportunities. Opportunities for professional development focus on both in and outside of the classroom. Teachers are frequently recognized for their outstanding efforts and our culture of team feedback and improvement is vital.

Students are our highest priority. Bluffdale Elementary strives to create a welcoming environment where all students are valued. By partnering and providing active communication with parents, concerns are resolved quickly and efficiently.

Students have the right to feel safe both physically and emotionally. Recent security upgrades to our building ensure that our school and grounds are safe. Routine emergency preparedness drills ensure our student, parent, and patron welfare. Bluffdale Elementary works hand in hand with our School Community Council to ensure anti-bullying policies and codes of conduct are implemented effectively within our schools.
Visitors are welcome at Bluffdale Elementary. For safety purposes, Utah State Law requires all visitors to sign in at the office prior to conducting business in the school.